This G-Class cup holder was created specifically for use in the Mercedes-Benz G-Class.It features a sleek, attractive build and finish particularly suited to the design elements ofthe G-Class interior cabin.
It uses a tailored installation kit and attaches flush against the dashboard for a naturalness hard to come by among generically-sold designs. We think youwill be pleasantly surprised by the sturdiness, sureness, and convenience this cup holder provides.
W463 All Models
*Cannot be installed on the following types of A/C vent louvers:
– Central A/C vent louvers in vehicles equipped with the COMAND system.
– Rear A/C vent louvers
Product Dimensions
H2.8×W3.5×D4.7 in
H70xW89xD120 mm
Max Cup Diameter
Diameter 2.7 in (68mm)
Max Load
19.4oz (550g)

Body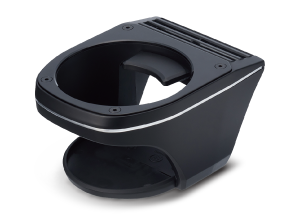 The mouth of the cup holder is adorned with a sleek, black top panel with a slim, aluminum designto accentuate the accessory's overall feel.
The body comes decorated with a casual yet striking satin chrome afterthought, and the overall build incorporates a gentle matte finish to mesh with the vehicle's interior styling, all culminating in a level of coordination only possible through custom design.
Installation kit (Supplied)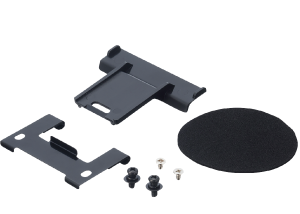 The installation kit has been specifically designed for the G-Class, to ensure that the accessory stays firmly in place and conforms to the contours of the A/C vent. High-quality metal parts resist torsion and minimize burden placed upon the vehicle's vent louvers.