Leather tissue case
Introducing the premium, executive-style "AZUTO" Leather Tissue Case, designed with extreme care throughout for use in your favorite vehicle.It uses genuine, luxurious leather to provide a uniquely soft feel and gorgeous grain patterns. The rigidity of the material facilitates smooth removal of individual tissues, resulting in excellent ease of use right from the start.
We even used raised fabric on the bottom surface in order to prevent slippage and damage to leather seats.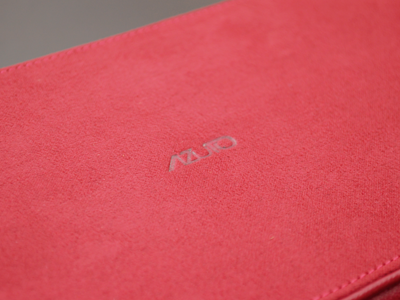 The bottom-side lid, held closed with magnets, can be simply flipped open for easy replacement of tissue boxes/bags.
Furthermore, this mechanism is designed to prevent unexpected opening and spilling out of tissues.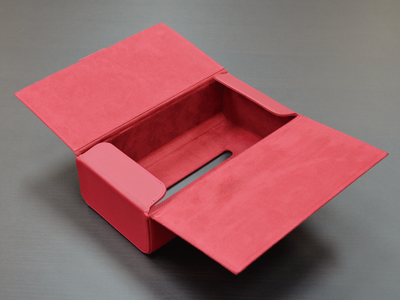 Each and every "AZUTO" Leather Tissue Case is made with exquisite care by an experienced artisan, including folding-under and stitching of the leather on the top opening and careful hand-stitching of the underside flaps.
We're confident that you'll be pleased with this product, which enhances the look of your vehicle while adding a tasteful touch of casual yet impressive craftsmanship.