Product features
Top finish of the cup holder matches the texture of the hairline aluminum finish around the air conditioner, and the rest of the cup holder is painted to match the interior of the vehicle.
Firmly attaches to the vent using a custom designed metal clip to avoid any rattling.
Installs easily by simply tightening the screws with the included hex wrench.
Custom designed dual rubber inserts will securely hold the drink in place accommodating different cup sizes.
*Compatible Vehicles: G-Class W462A, 350d/550/AMG G63
W463A All Models
※Not compatible with W463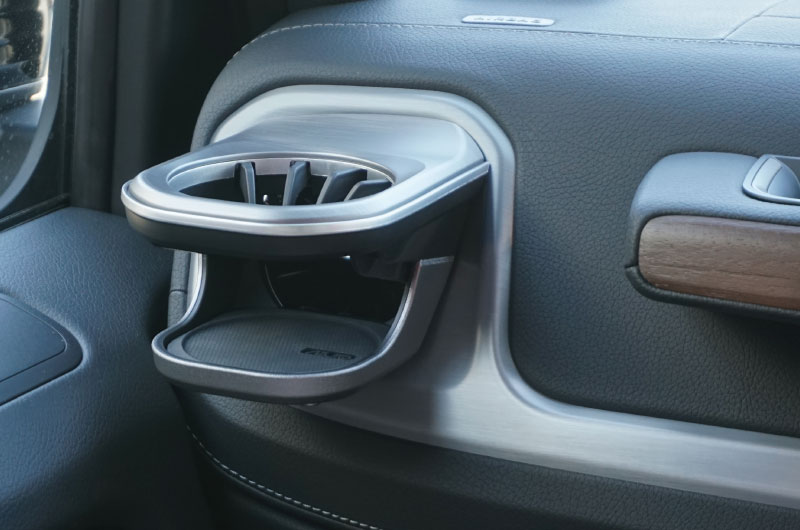 Product Dimensions
H3.27xW4.17xD5 in
H83xW106xD127 mm
Max Cup Diameter
Diameter W2~2.8 in
(W53~73 mm)
Max Load
20oz(600g)
Product features
Top finish of the cup holder matches the texture of the hairline aluminum finish around the air conditioner, and the rest of the cup holder is painted to match the interior of the vehicle.
Firmly attaches to the vent using a custom designed metal clip to avoid any rattling.
Installs easily by simply tightening the screws with the included hex wrench.
Custom designed dual rubber inserts will securely hold the drink in place accommodating different cup sizes.
*Compatible Vehicles: G-Class W462A, 350d/550/AMG G63
W463A All Models
※Not compatible with W463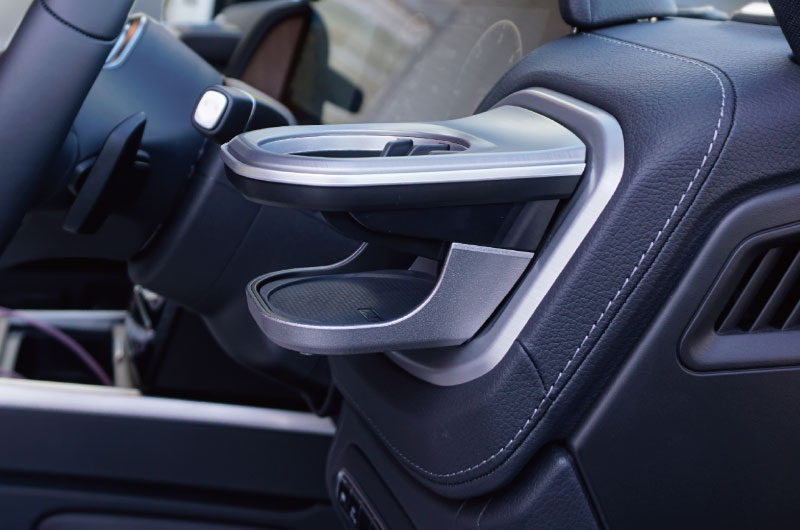 Product Dimensions
H3.27xW4.17xD5 in
H83xW106xD127 mm
Max Cup Diameter
Diameter W2~2.8 in
(W53~73 mm)
Max Load
20oz(600g)
For Mercedes-Benz G-Class, W463A, Specifically Designed
Product features
This specially designed storage box transforms the grab handle in current generation Mercedes-Benz G-Class vehicles (model W463A) into a handy place to store small objects.
The lip of the storage box is fitted with stamped aluminum to match the hairline trim of the redesigned G-Class cabin and ensure that the product blends in seamlessly in your vehicle's interior.
Precision manufactured in Japan for a snug, OEM-like fit.
Employs a high-quality, Japanese-made rubber coating to ensure that the product is soft and pleasant to the touch.
Features a removable silicone insert for easy disposal of dust buildup and thorough washing.
Installation is quick and easy: Simply lower the storage box into the open space between the dash and the grab handle.
Mercedes-Benz G-Class(W463A) Compatible with right handle / left handle.
W463A
Compatible with left- and right-side grip handles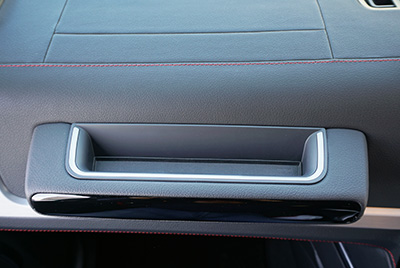 | | |
| --- | --- |
| Product dimensions | H1.6×W10.0×D2.5 in |
| Storage size | H1.4×W8.2×D1.3 in |
| Maximum storage weight | 35oz |
To match the hairline trim of the redesigned G-Class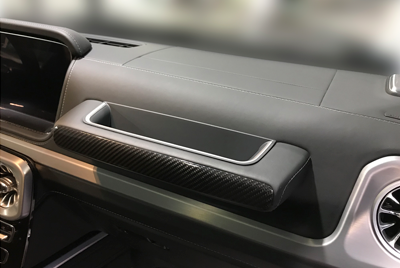 Insole that can be removed and washed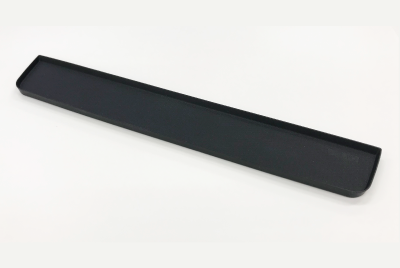 This G-Class cup holder was created specifically for use in the Mercedes-Benz G-Class.It features a sleek, attractive build and finish particularly suited to the design elements ofthe G-Class interior cabin.
It uses a tailored installation kit and attaches flush against the dashboard for a naturalness hard to come by among generically-sold designs. We think youwill be pleasantly surprised by the sturdiness, sureness, and convenience this cup holder provides.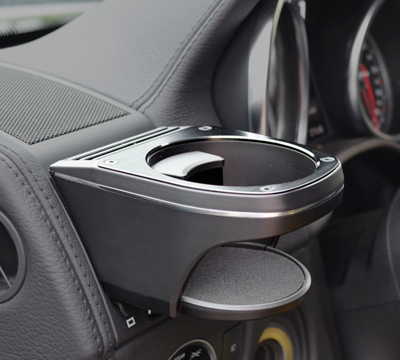 W463 All Models
*Cannot be installed on the following types of A/C vent louvers:
– Central A/C vent louvers in vehicles equipped with the COMAND system.
– Rear A/C vent louvers
Product Dimensions
H2.8×W3.5×D4.7 in
H70xW89xD120 mm
Max Cup Diameter
Diameter 2.7 in (68mm)
Max Load
19.4oz (550g)

Body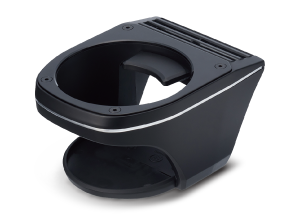 The mouth of the cup holder is adorned with a sleek, black top panel with a slim, aluminum designto accentuate the accessory's overall feel.
The body comes decorated with a casual yet striking satin chrome afterthought, and the overall build incorporates a gentle matte finish to mesh with the vehicle's interior styling, all culminating in a level of coordination only possible through custom design.
Installation kit (Supplied)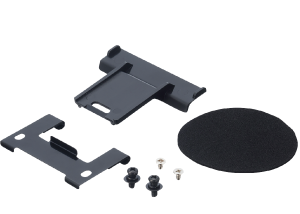 The installation kit has been specifically designed for the G-Class, to ensure that the accessory stays firmly in place and conforms to the contours of the A/C vent. High-quality metal parts resist torsion and minimize burden placed upon the vehicle's vent louvers.
Our vehicle-specific smartphone mounts have been designed for ideal compatibility with specific vehicle models. The mounts feature die-cast aluminum grips that smoothly extend and retract to hold your device snugly in place.
The included installation kit ensures solid attachment of the mount. Boasts an exquisite design complementing the existing beauty of the vehicle interior. Its slim profile sets it apart from conventional mount designs without sacrificing the ability to adjust viewing angle. The grips are lined with soft resin for gentle yet firm support of the mounted device. Provides a degree of sturdiness, sureness, and convenience only achievable through custom design.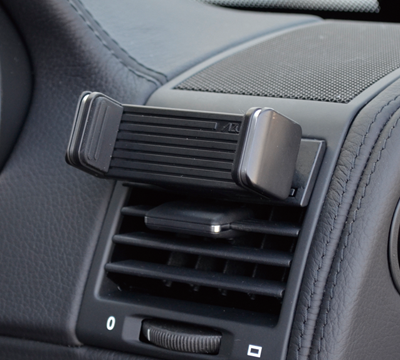 W463
For Side Louvers of Early or Late Models
For Central Louvers of Early Models
Product Dimensions
H1.1×W3.0×D2.4 in
H27×W77×D60 mm
Phone Widht
W2.3 to 3.4 in (W58 to 86mm)
Max Phone Weight
8.8oz (250g)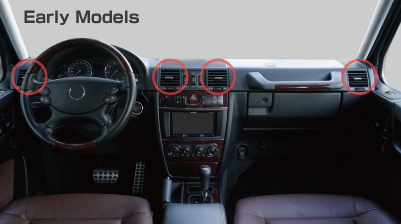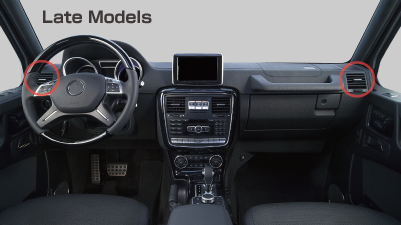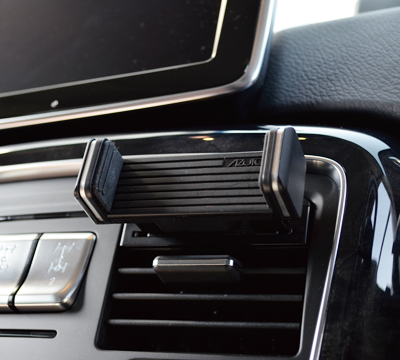 W463
For Central Louvers of Late Models
*Cannot be installed on the Rear A/C vent louvers
Product Dimensions
H1.1×W3.0×D2.4 in
H27×W77×D60 mm
Phone Widht
W2.3 to 3.4 in (W58 to 86mm)
Max Phone Weight
8.8oz (250g)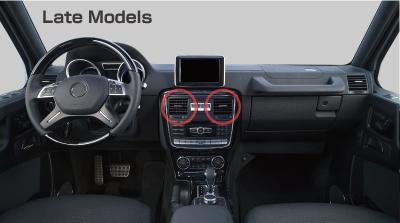 The stylish G-Class W463 Grip Storage Box can be installed inside the Mercedes-Benz's unique assistive grip handle, blending seamlessly with the overall interior design while creating additional storage space.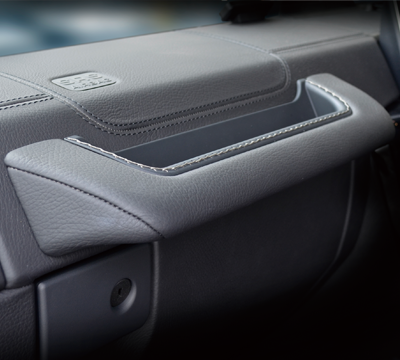 W463 All Models
Compatible with left- and right-side grip handles
Product Dimensions
H3.2×W10.7×D1.6 in
H82×W274×D42 mm
Storage size
H3.1×W9.8×D1.1 in
H80×W250×D30 mm
Maximum storage Weight
1kg
35oz
Stitch color variation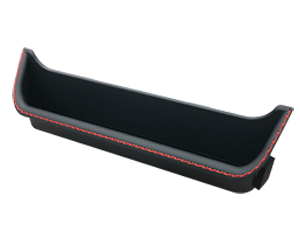 MHG-008R
Carmine Red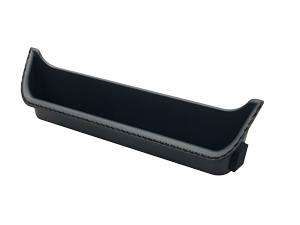 MHG-008K
Black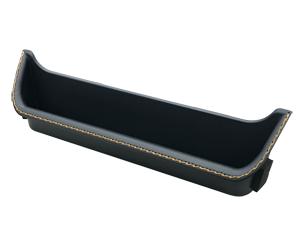 MHG-008G
Gold Brown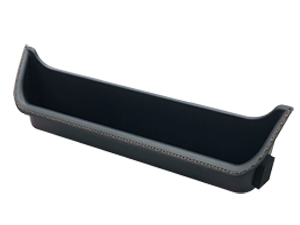 MHG-008C
Coffee Brown
Leather tissue case
Introducing the premium, executive-style "AZUTO" Leather Tissue Case, designed with extreme care throughout for use in your favorite vehicle.It uses genuine, luxurious leather to provide a uniquely soft feel and gorgeous grain patterns. The rigidity of the material facilitates smooth removal of individual tissues, resulting in excellent ease of use right from the start.
We even used raised fabric on the bottom surface in order to prevent slippage and damage to leather seats.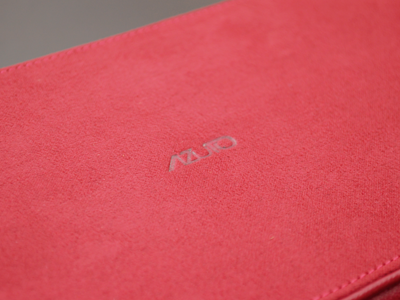 The bottom-side lid, held closed with magnets, can be simply flipped open for easy replacement of tissue boxes/bags.
Furthermore, this mechanism is designed to prevent unexpected opening and spilling out of tissues.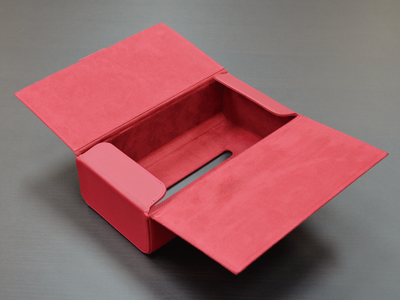 Each and every "AZUTO" Leather Tissue Case is made with exquisite care by an experienced artisan, including folding-under and stitching of the leather on the top opening and careful hand-stitching of the underside flaps.
We're confident that you'll be pleased with this product, which enhances the look of your vehicle while adding a tasteful touch of casual yet impressive craftsmanship.