A set of cup holders specifically designed for the turbine design air vent which has been incorporated by recent Mercedes vehicles.
Product features
Unlike generic cup holders which are difficult to attach to the air vent, the custom design of our cup holder ensures a secure fit.
The top ring on the cup holder matches the texture of the air vent so that it blends seamlessly with the interior.
A supplied metal clip secures the cup holder in place without unwanted rattling.
Easy to install by simply tightening the screws with the included special tool (hex wrench).
Easy to place and remove drinks. Offering excellent usability from dedicated design for each of the left and right air vents, ensuring that it does not interfere with the operation of the vent lever.
It can hold a wide range of beverages, from small cans to large bottles (2.8″ grip diameter).
A set of two cup holders for both driver and passenger air vents.
For A-Class(W177), CLA(C118) etc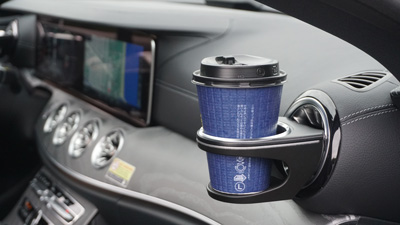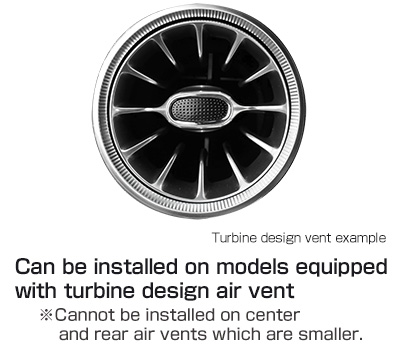 Compatible models
Mercedes-Benz

AMG

A-Class (W177)
A-Class Sedan (V177)
CLA Coupé (C118)
CLA Shooting Brake (X118)
E-Class Coupé (C238)
E-Class Cabriolet (A238)
CLS Coupé (C257)
V-Class (W447*)
* Can be installed on models equipped with turbine design air vent
A35/A45S (W177)
A35 Sedan (V177)
CLA 35/45S Coupé (C118)
CLA 35/45S Shooting Brake(X118)
E-Class Coupé E53 (C238)
Cabriolet E53 (A238)
CLS 53 Coupé (C257)
AMG GT43/53/63S (X290) 4-Door Coupé